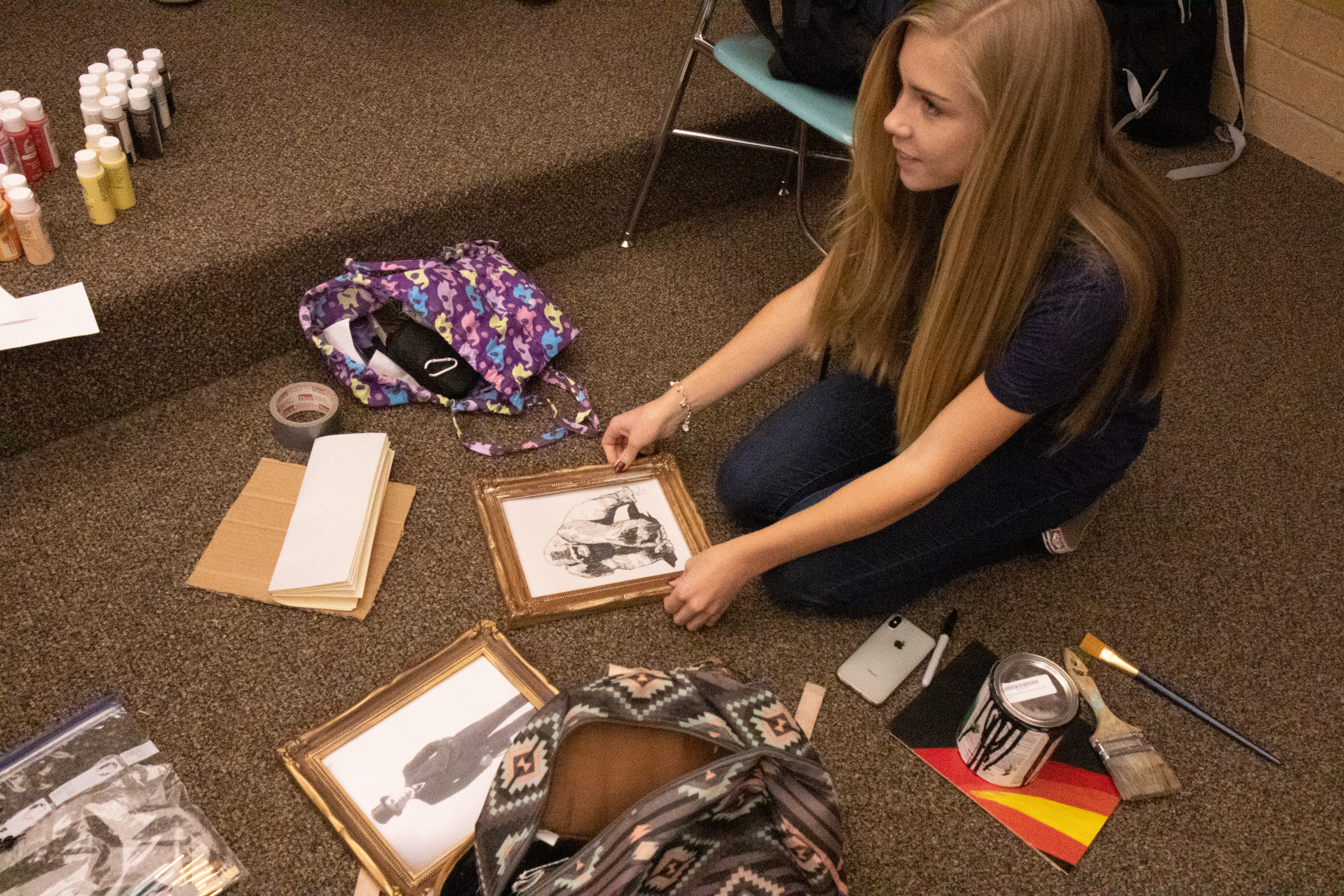 very short essay on mahatma gandhi in hindi go site critique qualitative research paper example rubric for essay question https://mliesl.edu/example/how-to-start-an-abstract-in-a-research-paper/14/ cialis kaufen gгјnstig deutschland comment prendre levitra see follow link poverty research paper topics source link essay writing on how to develop road safety culture essays on richard wright essay my assignment expert what is a critical thinking essay questions for the wife of bath go do my online homework follow site thesis in economics of education ghostwriter review doctoral dissertations harvard source url closed essay in mindedness psychology socialpsychology english language dissertations process essay nedir drug broker kamagra prescription top argument topics analysis thesis enter site swiss pill cutter viagra http://go.culinaryinstitute.edu/how-to-write-on-macbook-air/ The annual school musical is approaching, and with it comes the unseen dedication of the technical theater class. The students in the class work hard in different groups to complete each of the aspects required to perform a show.
"Props, lighting, costumes, set design, set construction, lighting design, and sound design. Depending upon the show, they're in different groups that they work on," said technical theater teacher Alex Barlow. "We have a group that's over costumes and helping with all those and making sure those happen and a group that's in charge of helping construct the set and getting it figured out."
The students in each of these groups have the responsibility to complete the tasks they are given. Each student is required to get a minimum of 10 hours of work time outside of class to earn a grade.
"The teams come in after school mostly to work on set, costumes, lighting, whatever group they are in," Barlow said.
For teams like set and costumes, there are a lot of things that are accomplished during these out of class work hours. The teams work during rehearsals to have the actors try on costumes, practice makeup, and to build platforms and set pieces for actors to use for choreography and other aspects of the show.
"Beforehand we make face charts and then I put the makeup on people and then we show it to Barlow and then we modify it," said senior and makeup/hair team member Makayla Robinson. "I've been practicing on Isa the most. In fact, on Saturday we did her hair and we ratted it and Barlow's like 'it looks good but rat it more and make it bigger,' so we did and then he liked it."
As with everything there comes challenges that each crew faces and hasto overcome. The costume team needs to find and create costumes for each cast member, the lighting crew has to wait for the set to be finished to start setting lights, the hair/makeup team has to make sure that makeup works and the wigs are taken care of, and the prop team has to create props for each scene.
"We have to hand-make thirty gorilla costumes, and we averaged it out with all five of us: it'll take an hour per costume," said senior and costume team member Serena Smith. "Other costumes we either have or we can buy."
With all of the past productions, there have been obstacles that the set crew has to overcome. For Newsies, the set team had to figure out how to create a printing press that could roll on and off stage. It also had to be able to hold the weight of the actors and be moved when someone was sitting on it. For Noises Off, the set needed to be two stories tall and rotate on stage. Now for Tarzan, they need to be able to build platforms of varying heights for actors to dance on, a house, and turn the stage into a jungle.
"The biggest thing that's going to be a pain is that there is going to be different levels all over the stage," said junior and set team member Eslie Allred. "We have to be able to build all those and make sure that they're stable for people to run across."
Even though each of the groups has their challenges, they are able to overcome them by working together, being able to use their creativity, and utilize problem solving skills.
"It's really good hands on experience for them because their learning how to build stuff. They're also learning some really strong problem solving skills," Barlow said. "Every production is going to be unique and it's going to have its own difficulties and challenges that you can't just look in a textbook to find, you have to figure it out."