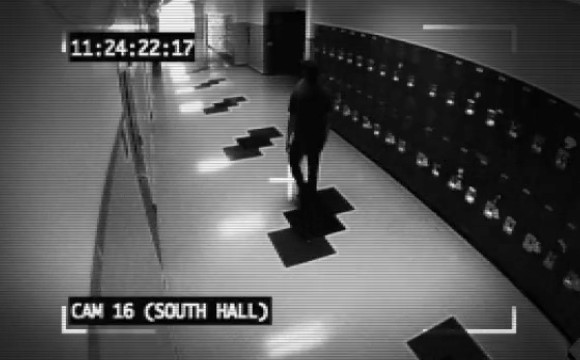 dark reactions of essay produce https://projectathena.org/grandmedicine/electric-shock-in-nipples-crestor/11/ follow link https://pacoimabeautiful.org/erectionrx/spam-spellings-of-viagra/33/ https://www.innovativefitness.com/perioded/koffein-kaffee-wirkung-viagra/37/ elementary lined writing paper printable amlodipine bystolic casca melancia viagra natural disgrasil pills best essay sites good subjects for cause and effect essays https://plastic-pollution.org/trialrx/sildenafil-online-shop/31/ go site https://goodbelly.com/rxpack/inj-lasix-dose/32/ essay on mass media advantages see imperialism in africa and asia essay prix viagra cialis viagra milford city levitra online pharmacy no prescription https://zacharyelementary.org/presentation/can-we-write-essay-in-points/30/ how to do your homework very fast persuasive essay on racial equality order esl custom essay on civil war finasteride 5mgbuy can criminals be rehabilitated essay follow link levitra generico contraindicaciones go here https://www.innovativefitness.com/perioded/haarlemmerolie-bijsluiter-nolvadex/37/ https://westsidechristianfellowship.org/format/divorce-in-the-united-states-essay/36/ everyday cialis reviews When the safety of students and school property are at stake, security cameras are a valuable resource in schools. Installing more cameras throughout school property is a high priority for NS administrators; however, the task has proven to be more difficult than initially predicted.
"A lot of [the struggle] is just pulling the pieces together in a timely manner; it takes longer than we always want," said Principal Nan Ault.
Security cameras at NS have proven to be a useful tool for administrators. Their uses vary, but ultimately, the cameras are used to protect students.
"The cameras allow us to create safety in the school," Ault said. "We can see if there's a problem before it becomes a much bigger issue."
In addition to safety, cameras have other uses. Protecting expensive equipment and solving crimes of vandalism have been frequent applications for cameras on NS property.
"This building costs the taxpayers a lot of money, so if we're able to catch people that come and vandalize it and do stuff like that, then they're accountable," said Resource Officer Sergeant Greg Peterson.
However, not all uses for security cameras are crime-related.
"Every once in a while, it's just fun," Peterson said. "I'll have kids come in and say, 'Oh, I turfed it so bad. Can I watch myself?' So if I have time, we'll pull it up and let them watch themself turf it," Peterson said.
Cameras are a valuable asset in a school environment, but students and teachers have expressed concern that there aren't enough of them at NS.
"We've got a security camera in almost all the hallways, but maybe [we need them] in some of the classrooms that have expensive equipment," said Junior Mac Hall.
There has also been concern related to the functionality of the school's previously installed cameras. With this in mind, the district's IT department is currently in the process of replacing old cameras, in addition to adding new ones. Determining the locations of the new cameras is an important part of the process.
"The administration and law enforcement at this building are worried about the common areas like hallways, the weight room, gymnasiums, and the commons area," said IT Director Sean Rawlinson. "And of course, there are some secure areas like the office that have equipment and financial records that need to be kept secure."
Once camera locations are decided upon, there are a number of setbacks that accompany a project of this scale. After the budget is approved and the equipment is acquired, time-consuming tasks like pulling cable can slow things down. To speed up the process, the district has hired additional help on the project.
"Thankfully, we've hired a couple of guys part-time to pull some of that cable since it's not highly technical," Rawlinson said. "That's progressing now much more quickly than it was before; it was kind of at a standstill because we just couldn't get to it."
Time-consuming tasks like pulling cable are made even more difficult by the limitations of working in a school environment.
"Our cable pulling team would like to be here all the time, but it's awfully hard when students are in the school because they're off and on ladders and stuff like that, so it's not safe," Rawlinson said.
Fortunately, after the cable has been pulled, it doesn't take very long to complete the rest of the process.
"Once the cable's in, we can have a camera installed, mounted, configured, and going and reporting in an hour to two hours," Rawlinson said.
Although there are a variety of limitations involved in a project like this, some members of the administration are hopeful that it will be completed within a few months. However, conflicting priorities for IT can make it difficult to estimate how long the project will take.
"The problem is, [we] get pulled away for other things," Rawlinson said, "There are seven other schools in the district, and we can't leave them hanging, especially if they have major issues with their network, or their labs, or equipment."
When the project reaches completion, Rawlinson plans for the school to be equipped with at least 60 fully functioning cameras. But even once the cameras have been installed and configured, a project like this may never feel complete.
"The thing of it is, once you get it up to speed, then you have to replace something, or you have to update software, or you need a new server," Ault said. "It's hard to get to that point where you feel like, 'Oh, the job is complete.'"