Well-known author finds success with new series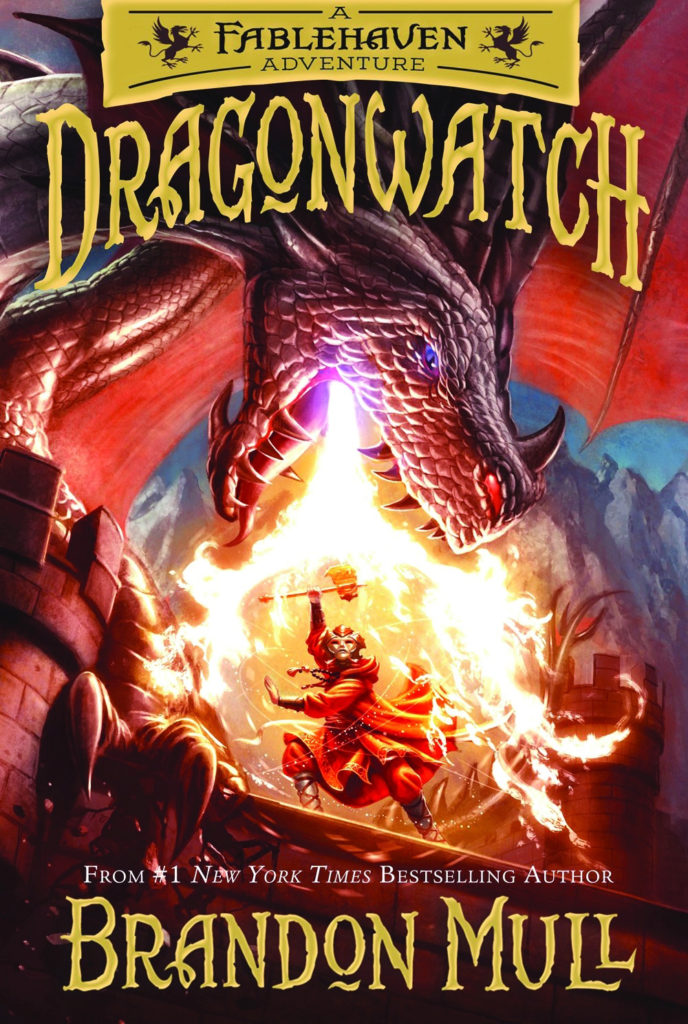 In Brandon Mull's first book, "Fablehaven," readers were introduced to an amazing world full of magical beings, adventures, and daring characters. With the long awaited release of "Dragonwatch," the first of five books in a sequel series to "Fablehaven," readers return to the world of magic preserves.
Kendra and Seth Sorenson reprise their roles as viewpoint characters and main protagonists. They're joined by well known characters from the prequel series, such as Grandma and Grandpa Sorenson, Bracken, and the satyrs, Newel and Doren. More than a few new faces joined the cast, many of whom will be playing major roles in the coming series.
Focusing on the aftermath of the "Fablehaven" series, "Dragonwatch" opens only months after the close of the final installment of the original series. I was disappointed that Mull wasn't gearing the new series to past readers but instead to the new generation of readers. The protagonists remain on the young side, Kendra being fifteen and Seth being thirteen, and unchanged. Both protagonists rarely stray from their original characterization.
Sticking to well received characters, Mull doesn't push any boundaries with his latest release. Staying true to the formula used in in the original series, he sets up a problem within the first ten pages, gives readers a taste of life in his magical universe, and sets up Kendra and Seth to save the day.
Keeping in mind that the series is intended for nine to thirteen year olds, the formula works, though it has become slightly monotonous. That routine is saved by Mull's meticulous attention to detail. Almost everything mentioned about the Fablehaven universe is crucial to the plot. This detail of his writing was one of the things that kept me so interested in the series when I originally read it and I wasn't disappointed to see him employ this technique again.
Along with being detail oriented, Mull has a knack for opening new plots before entering the climax. This leaves readers with questions that need to be answered without making the next book predictable.
Perhaps the greatest part of "Dragonwatch" was the nostalgia of returning to a childhood favorite. The book is best enjoyed by returning readers who enjoyed the original series. Brushing up on the plot of the prequel series and the characters in it wouldn't hurt, either, as "Dragonwatch" relies heavily on events that previously happened in the Fablehaven universe.
Overall, I'd give "Dragonwatch" a five out of five for nostalgia and the thrill of returning to the preserves. However, for new readers, I'd only rate it as a three out of five as the book is meant for a younger audience that requires less character development and fewer plot twists.