Seven new teachers arrive at NS this year
With the start of a new school year, NS has seen many new changes. Some of the changes, like new policies and redesigned soccer jerseys, aren't especially noticeable, but there are seven changes that are very apparent–meaning NS has seven new teachers to teach new classes and to replace teachers who have moved or retired.
Matt Syme is a new addition to the mathematics department at NS. He graduated from NS and then attended Snow College and Utah State to earn his mathematics degree. He has since been teaching math in Wayne County.
Both Syme and his wife are from here and decided to move back home and he's excited to be a part of NS again.
"It brings back a lot of old memories," Syme said. "But of course it's different from what I'm used to."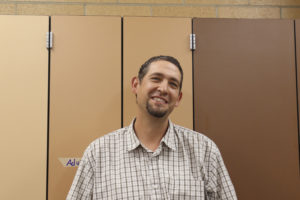 Katrina Palmer teaches the new American Sign Language class and is excited to be teaching again. She previously taught 4th grade and middle school but since then has been a stay-at-home mom. That time teaching as well as taking ASL in college and being a substitute interpreter for her friends, has helped to prepare her for teaching at the high school.
Last year Palmer got a text from Principal Nan Ault asking if she would be interested in teaching and she happily agreed.
"I really like teaching and I like the students a lot," Palmer said.
This year is a trial year for the ASL class and depending on how it goes, NS may see a Sign Language 2 class in future years.
Randi Griffith is a new business teacher at NS, which include the classes: digital business applications, math and personal finance, marketing, and yearbook. Before Griffith started teaching, she was a librarian here at the high school and has also been the NS girls' varsity basketball coach for the past few years. Griffith earned her associate's degree from Snow College then continued to SUU to get her bachelor's degree and from there has been a stay at home mom. At Snow she met her husband and they decided they would want to live in Sanpete County if they got the opportunity and they did and she loves it here.
"[My husband and I] both like the small town feel and the atmosphere," Griffith said. "We're outdoorsy, so it works well for us."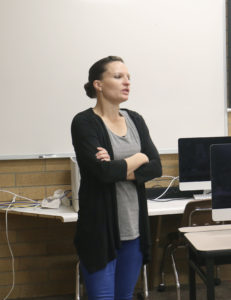 Rhett Bird teaches the college prep class at NS, along with being the head football coach. Before he came to NS he was living in Spain for two years while on an LDS mission. He received his associate's degree from Snow College and will be starting on his bachelor's degree at Utah State.
Bird is a graduate from NS where he was involved in football, basketball, and track. He is excited to be back at NS.
"I really like it, especially teaching," Bird said. "That's the different side that you don't really see when you're at the high school."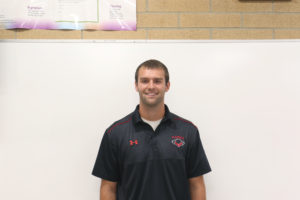 Brad Bentley is the new science teacher and teaches the biology, zoology, and human physiology classes offered here at NS.
While Bentley is a new addition to the teaching staff this year, he has taught here for sixteen years before he was moved to the middle school and is thrilled to be back.
"I was wanting to come back to the high school," Bentley said. "I didn't want to leave the high school in the first place."
Bentley went to Utah State where he graduated with a biological composite degree and then went on to earn his master's of education.
"I'm really excited to be back at the high school," Bentley said. "I love teaching here and just enjoy all the energy and the vibe that's at the high school."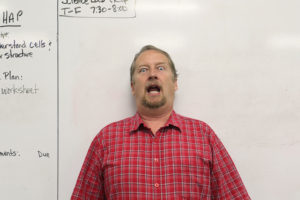 Justin Morley is new to the business and computer science department this year. Before he came to NS, he worked for Norbest in Moroni in the Nutri-Mulch department while he was going to school and trying to earn his degree. He went to Snow College for his associate's degree and is currently going to Utah State.
"I truly think North Sanpete's the best," Morley said. "I wanted to come and be a part of it again and try to have students have the same opportunity of success that I've been able to have."
Morley is a graduate of NS and is happy to work in a department that has expanded so much since he attended here.
"North Sanpete was great when I came here but now I think it's just a little bit better," Morley said.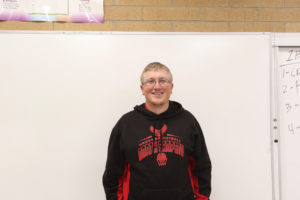 Bryan Strain is the new physical education and strength training teacher along with being a coach for the freshman football team and the head coach for the wrestling team here at NS. Strain has been teaching since 2009 and before he came to NS he taught in Arizona at Flagstaff High School. Strain moved here because the job was perfect for him because he gets to do the two things that he loves–coaching and teaching. Along with the job, he and his wife have family all around the Utah area.
"We were just looking for a place we could call home, that'd be a good place to raise our kids and would be a job that I would love," Strain said.